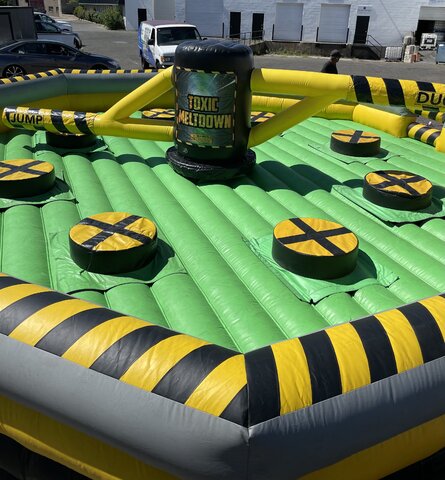 Toxic Meltdown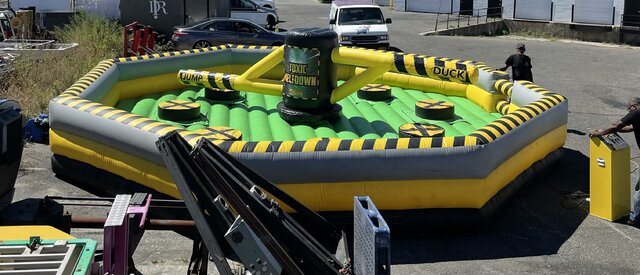 Toxic Meltdown is 8 player action mechanical ride.This ride will test your stamina, agility and reaction. The two spinning boom arms will try to knock each player off their spot! Each player must duck unerneath or jump over the foam boom arms.Who will be the last one standing?
The speed can be adjusted to increase or decrease the speed. Making it easy or difficult as you wish!
Toxic Meltdown is great for the entire family!
Set Up Area: 30' x 30' x15 headroom
Outlets: 2 110 Volt outlets