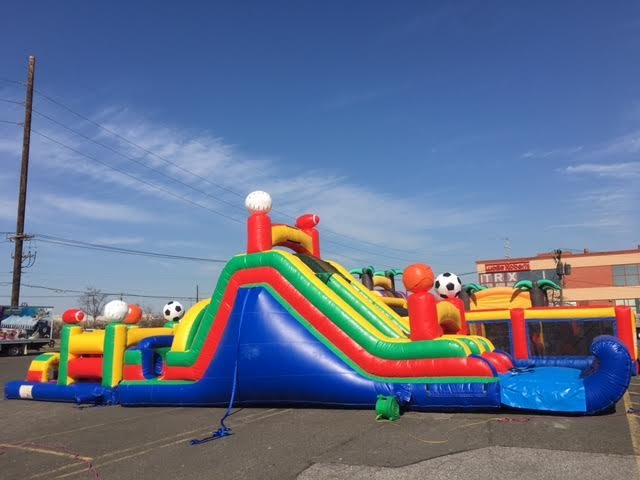 Sports Obstacle Course




$700.00

Please call to reserve this item.

The exhilarating behemoth of a game is sure to stun anyone who first encounters it. Race friends and family to the finish line by: crawling through low tunnels, jumping over and side stepping around pops up, then finishing by charging up the steep wall climb and zipping down a 16ft slide. This obstacle course will leave you heart pumping, winded, and wanting more!
DIMENSIONS: 49'L x 13'W x 16'H
SET UP AREA: 55'L x 18'W x 20'H