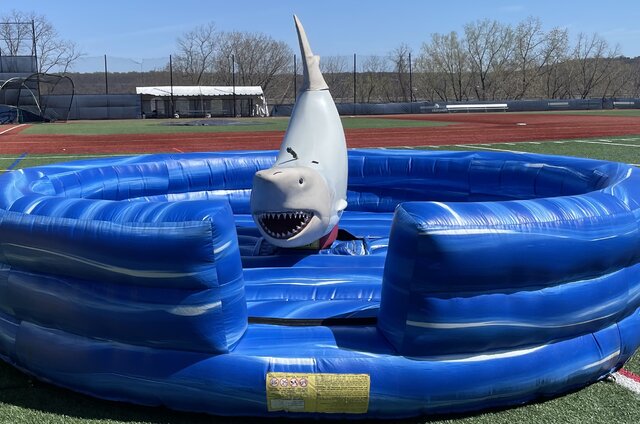 Mechanical Shark




$1,095.00

Please call to reserve this item.

THIS SHARK MECAHINCAL RIDE WILL BE THE BEST ATTRACTION AT YOUR NEXT EVENT!
3 HOURS OF FUN PLUS 2 ATTENDANTS
ADDITIONAL HOURS MAY BE POURCHASED!DIMENSIONS: 20FT(L) X 20FT(W) X 10FT(H)
How much power does it need?
A: It takes a 20 amp and a 10-amp 110v circuit.
Gas generators can be provided, for an additional charge, if an electrical outlet is not available.