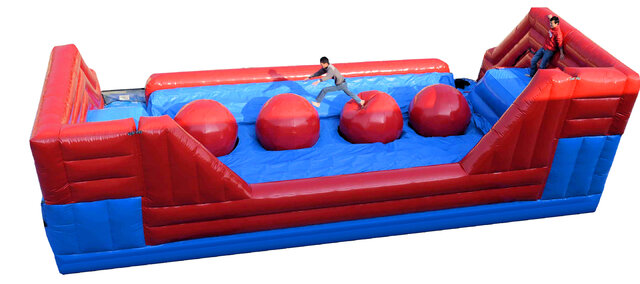 Leaps N Bounds




$850.00

Please call to reserve this item.

Leaps N Bounds can be enjoyed by any age group and one of the best parts about it is how addicting it is. Once you try it once, you'll want to keep jumping around over and over! It is also extremely entertaining for bystanders because of how hilarious it is to watch people (in this case family and friends) flying from one giant red ball to another and most likely wiping out on to the cushioned floor. Sounds pretty awesome, doesn't it? This product is also available for both indoor and outdoor functions.
THREE HOUR RENTAL INCLUDES ONE ATTENDANT.
Measures 39'L x 21'W x 12'H