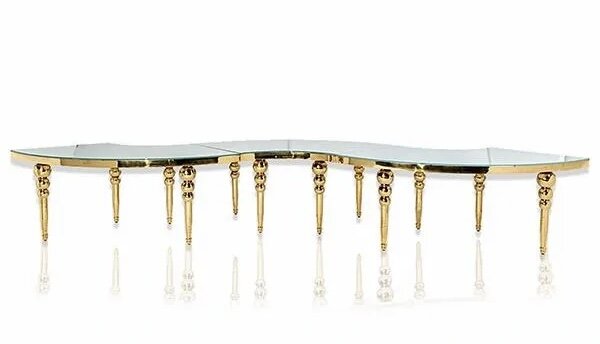 Gold Glass Top Serpentine Table




$350.00

Please call to reserve this item.

This is a beautiful gold serpentine table with a mirrored glass top. Picture shows three tables put together to create that look.
1 Quarter- 31"(H) x 30"(W) x 95"(L)
Full Serpentine- 4 Quarters, 6FT x approximately 27FT long, seating both sides up to 20 guests.
Full Cirlce- 4 Quarters, 11FT diameter, seats up to 16 guests