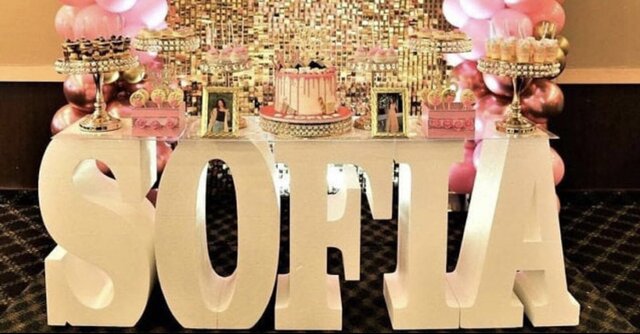 Custom Letter/Number Table With Acrylic Top




$700.00

Please call to reserve this item.

Create your unique looking table! The table comes with an acrylic top and is constructed of sturdy wood then painted white or you can choose any color you need*price may vary*.
Height 28"
PRICE IS UP TO 5 NUMBERS/LETTERS. WE CAN CREATE EVEN MORE NUMBERS/LETTERS JUST ASK FOR PRICING!