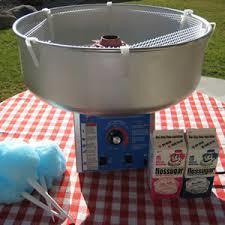 Cotton Candy Machine




$150.00

Please call to reserve this item.

No event, carnival or birthday party in new york should go without a cotton candy machine. Children and adults alike enjoy cotton candy. Rent our machine and do it yourself All necessary supplies are provided for 50 people. Only pink floss available.