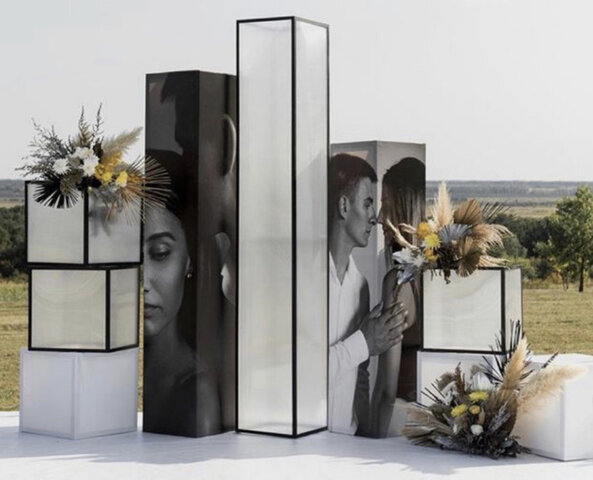 Columns Backdrop Custom Wrapped
Custom wrapped column with your own images!
This elegant backdrop comes with 3 columns of different heights. The tallest column measures 2ft wide by 8ft tall, the medium column measures 2ft wide by 6ft tall and the shortest measures 2ft wide by 4ft tall. The columns are constructed of heavy duty plywood then wrapped to perfection with your own unique look. Please note**the blocks are not included in the price. All three pieces are made of plywood not acrylic as shown!